Aerial Yoga
Aerial yoga uses a fabric hammock to assist the practitioner in achieving yoga postures. It can be used as a tool to deepen stretches, increase strength, improve balance, enhance body awareness and proprioception or simply have fun.
Beginners classes - you do not need any yoga or aerial experience, but a basic level of fitness is required.
Aerial Yoga Flow - A flowing sequence of aerial yoga postures, including inversions. Yoga or aerial experience will be beneficial, or you can attend a beginners class first.

Health issues must be discussed prior to booking to ensure the class is suitable for you.
Please ensure you remove jewellery prior to class and wear fitted clothing to cover armpits, lower back and knees.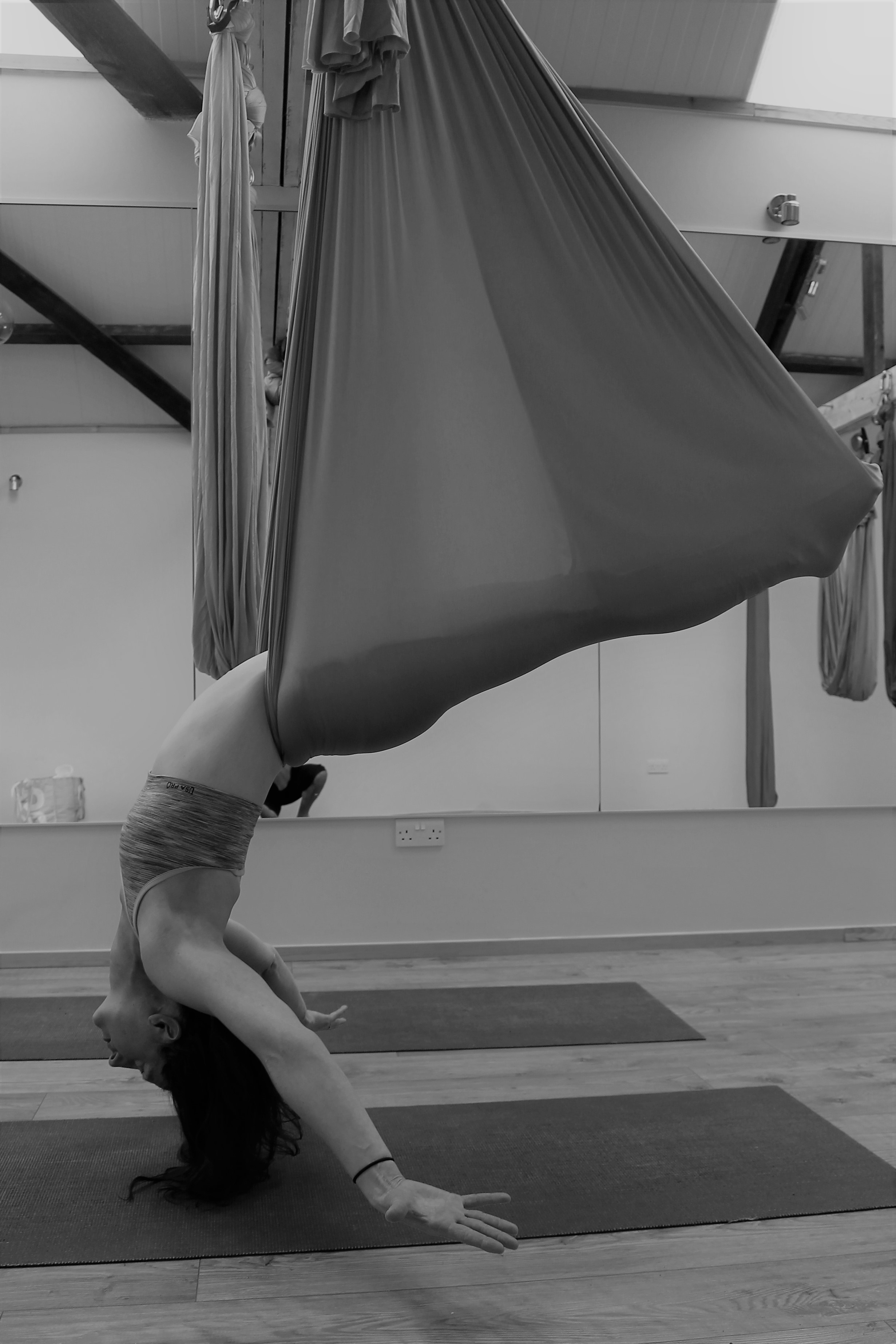 Wednesdays
7:00-8:00pm Mixed class, beginners welcome
MB Fitness, Victoria Way, Exmouth
Booking is essential, please email or text
Cost £12 or book 5 classes for £50
Private classes available - please ask